Our Solution and methodology
Sustainable data information ready for your assessment and integration in business processes
INNORBIS empowers decision-making across asset management, asset owners, wealth management, banking and investors, governments, the private and public sectors, and institutions, providing solutions beyond data information and sustainability indicators, in a quants systems for core business integration.
The services we offer empowers market's competitive advantage and capital evaluation analytics in the market transition.
Solutions include:
Digital qualitative & quantitative data integration - more than 20 data sources including proprietary digital data collection
Dynamic analytics for comparability and reporting- more than 20.000 companies, 194 countries and 800 cities
Scientific sustainability measurement with more than 500 indicators and metrics
AI and deep learning algorithm process and correlation data analysis for automated metrics and analysis of sustainability data
ESG advice & strategy workshop program: empowering sustainable and ESG strategy alignment. Sustainable risk/return analysis for optimisation of investments and for financial instrument content
Sustainability and the 12 capital categories
The Synopsis of objective 12 capital value categories predicting opportunities and market growth
INNORBIS applies metrological techniques in integrated financial assessment model, providing quality-assured metrics capable of supporting all markets with sustainability /ESG factors and business intelligence.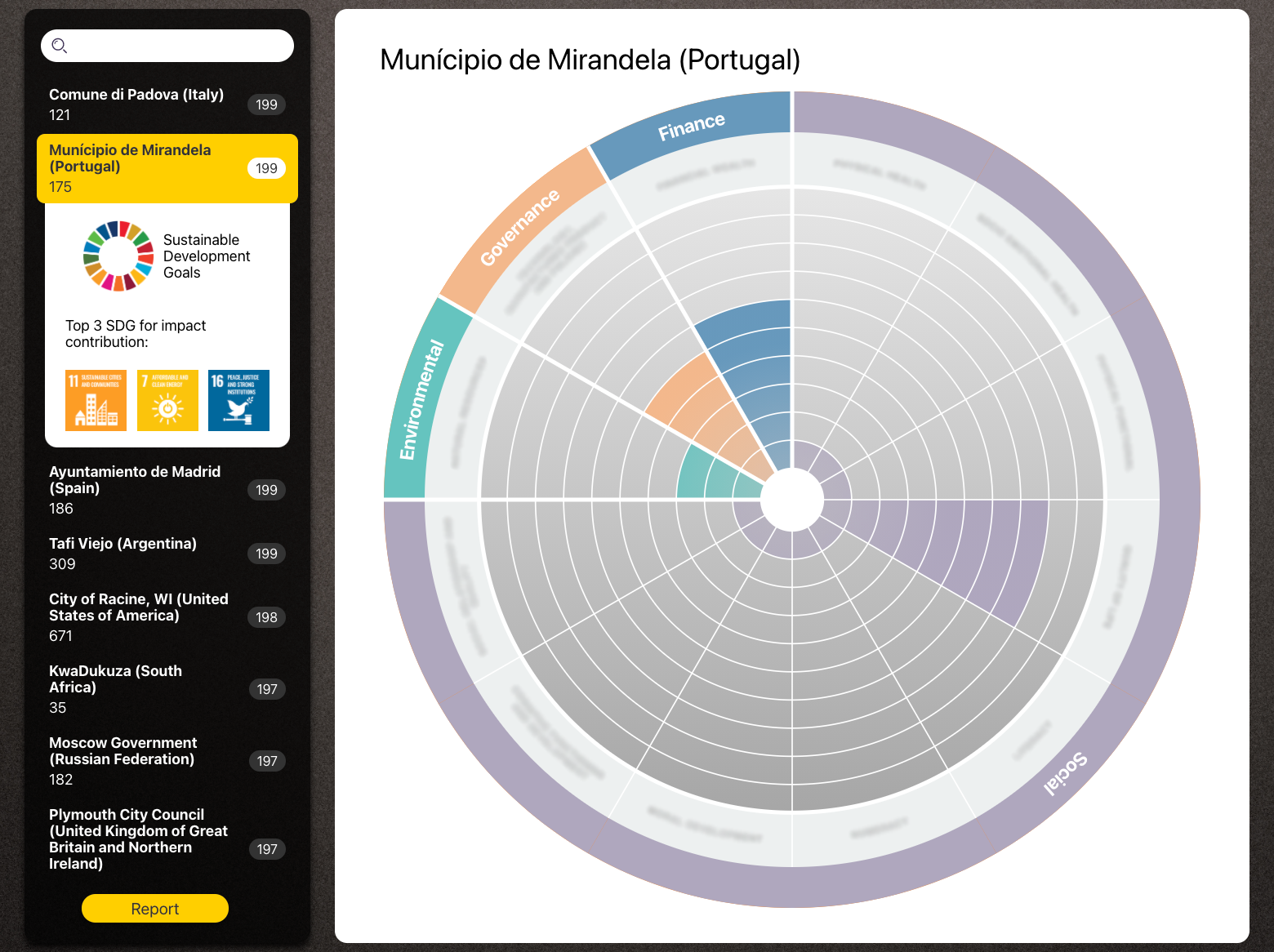 The AAA
Innorbis utilises its uniquely developed AAA evaluation model. AAA measures the level of sustainability impact on our environment and society. This measurement aids the visibility of action and therefore the acceleration of purposeful investments to our world's most complex challenges.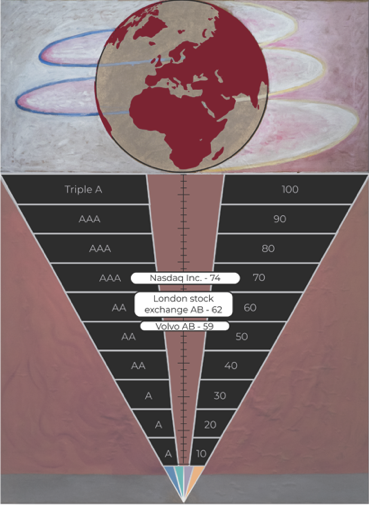 Regulatory reports, risk and compliance integration, EU Taxonomy
Sustainability Conformity Reports: Compliance, Auditing and Regulatory including risk and compliance, guidelines towards UNEP FI, IRRS, CSR, EU Taxonomy, UNPRI & more using data from environmental, social, and governance aspects are integrated into your investment process and for disclosures about investments and portfolio.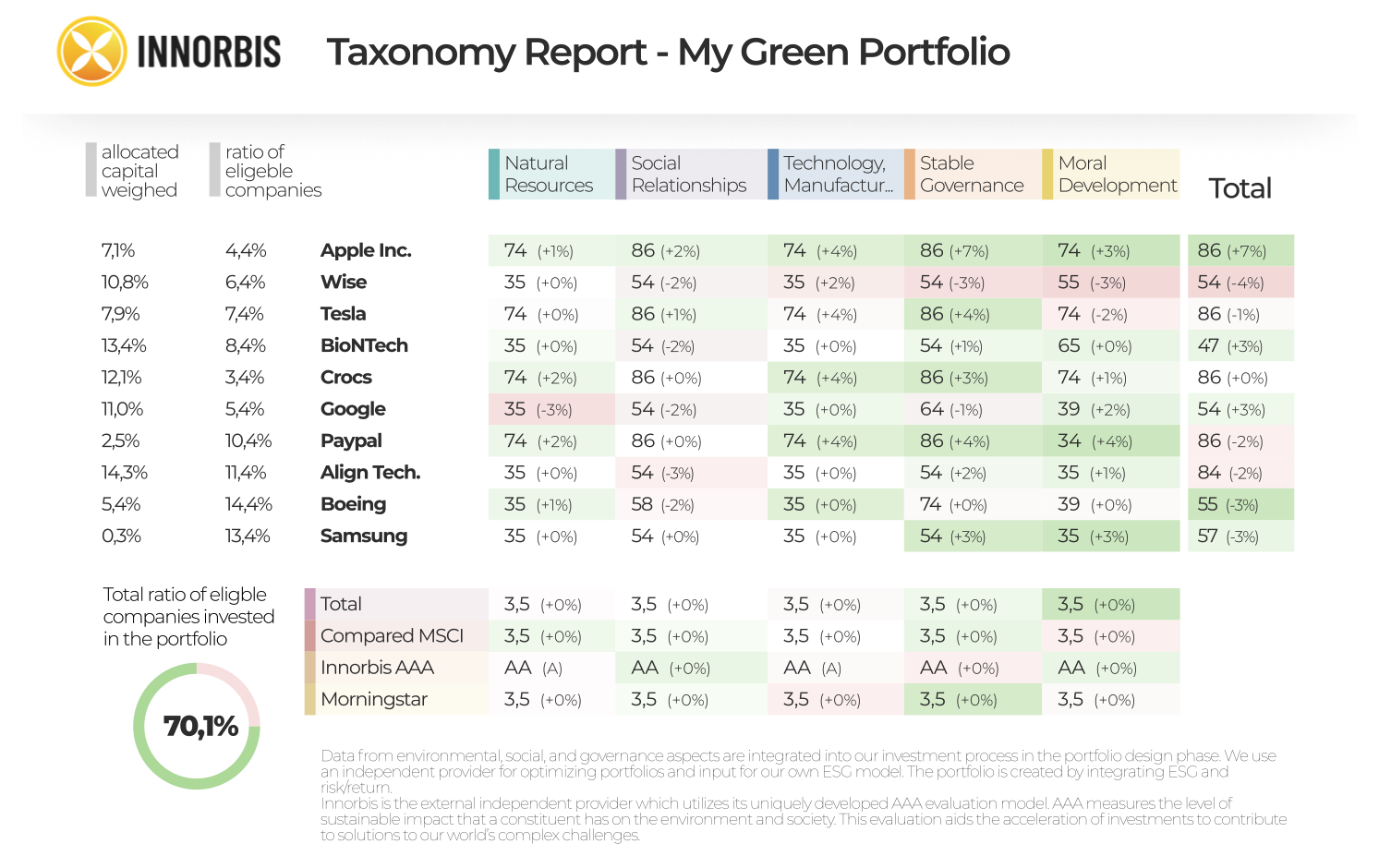 Financial Instrument Design
Example of Innorbis indices and content for financial investments. Together with C8 Technologies, in a long/short strategy investment performance based on Innorbis ESG factor analysis content: